Welcome to the eleventh week of Monday Mingling! Please take the time to introduce yourselves to our co-hosts! If you are new to this blog hop, please leave us a comment letting us know you are following and we would be happy to follow you back. Due to the changes with Google reader, I changed the rules to follow
either
GFC
or
Bloglovin'. Thank you for joining us this week, and don't forget to link back to us by grabbing our button. Happy Mingling!
Rachel @ Postcards from Rachel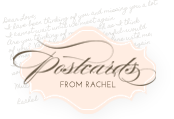 Blog
| Instagram
| Twitter
I'm Rachel and I blog over at Postcards from Rachel. I started my blog as an expat abroad to keep my family and friends up-to-date. I love to post about our travels and family adventures!
Britta @ The Boots Parade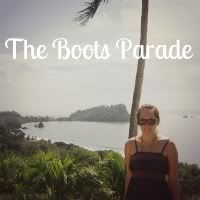 The Boots Parade is a lifestyle blog documenting my life in Costa Rica. Topics of my blog include my job as a middle school English teacher, my time in Costa Rica with my boyfriend, my puppy Rocco, and any adventures I encounter on the way! I have loved making relationships and friendships through my blog and I am excited to continue to do so.
1. Follow both of your hosts via GFC or Bloglovin'.
(first 2 links below)

2. Follow your co-hosts via GFC or Bloglovin'
(next two links)
3. Link up your main blog URL, not a specific post.
4. Link back to us by grabbing our button.
5. Tweet, Facebook, and Pin this blog hop. The more you spread the word the more people will link up, and the more success you will have!
Tweet
6. Be sure to visit other blogs! Don't just link up and wait for others to find you.
Let's get this party started!!...
**************************************************************************************************
One of my bloggy bffs,
Ashley
, is hosting a FABULOUS ad space giveaway! Enter at your own risk, you won't want to miss out on this!
a Rafflecopter giveaway