Happy Hump Day lovelies!
I'm sorry I'm getting this post up a little late. As you can tell in my previous post I have been a super busy bee! I pick up the rest of my wardrobe today, work a quick shift, and then it's on to packing for Kauai! I'm SO excited to get to already be going back to Kauai. And I don't leave until Sunday so I'm actually going to have some time to enjoy the island again. Hopefully I'll capture the crown and have a reason to make it a monthly trip. I absolutely LOVE that island! Woot!
Anyway, enough rambling.. it's Wednesday which means it's time for another My Harry Potter Fix! Even with as busy as I am, I definitely have to keep my love for HP alive :)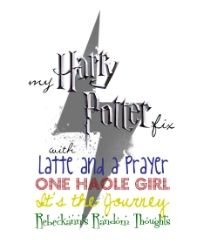 The rules are same as always! Please join
Kim, Erinn, Becky,
and
me
- this week we're showing off our favorite GIFs!
Here are mine!
Well there you have it! Link up with us so I can see your GIFs!
Next week we will be sharing any HP memorabilia owned, or a wish list if you have yet to own any! I hope you join us :)
Three days until pageant time! Want to help turn my dream into a reality?
Xoxo,