Aloha dears.
It's Sunday again - which means I'm linking up with
Neely
and
Ashley
for The Sunday Social.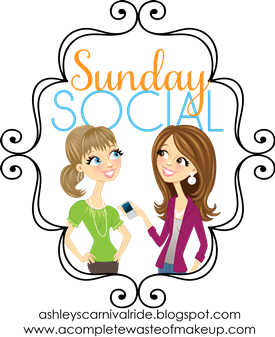 This week's questions
1. What is the wallpaper on your cell phone?
The amazing Na Pali Coast of Kauai I took on my birthday trip last year.
2. What do you keep beside your bed?
Yikes right now it's super messy! Right now I have my water, coffee, the book I'm reading, headphones, candles, and leftover Christmas cards.
3. What is your least favorite chore?
Growing up I always had a dishwasher - now that I live in Hawaii I don't. So my least favorite chore has gotten to be doing the dishes. I really don't like to!
4. If you could eliminate one thing from your daily routine, what would it be?
Hmmm - work? Haha seriously though I wish I didn't have to go in sometimes. I love my job and money and all but I wish I didn't have to do it! Just do the work for me and I'll take the money :)
5. What do you do to vent anger?
I usually just bitch it out to MJ - or if he's the one I'm mad at then to my momma or bff from back home.
6. What is your favorite holiday of the year and why?
I'm going to be cliche here and say my birthday. BUT - my birthday actually is a holiday - St. Patrick's Day. So everyone is already partying for me anyway :) No but I really love Thanksgiving and Christmas time. I love the meaning behind it, and the way my family celebrates it. I don't know though I love the Fourth of July as well. Ugh there are so many fun ones how can you possibly choose just one!!!
Really though..
Just a reminder of a few things happening in Blog World.
Blogger Day of Silence and Support for Sandy Hook
Logan's Christmas Giveaway
Allie's December Sponsor Giveaway
Myranda's 500 Follower Giveaway
Also, stay tuned - My December Sponsory Giveaway is coming your way within the next 24 hours and it's sure to blow you away!
Xoxo,