Happy Sunday everyone!! And Happy Eve of New Years Eve!
I'm linking up once again with
Ashley
and
Neely
for The Sunday Social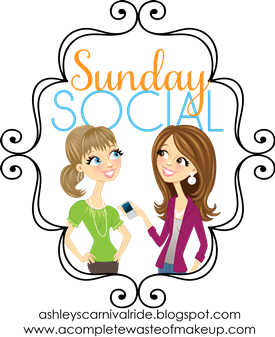 1. Favorite New Years Eve you've had before?
This is a tough one it's hard to remember a lot of my New Years haha. I'd have to say the first one I spend with MJ. I had just arrived to Hawaii four days before. We had met our new neighbors and pre-gammed with them a little before heading to Waikiki for the celebration. Our first stop was Lulu's where I ended up bartending for almost a year. Welcoming year 2011 in Hawaii was definitely a one to remember!
Look at that tease job. He looks thrilled, doesn't he?
2. Are you doing anything for NYE this year and if so what?
Both of the boys AND ME have NYE night off. I'm SO STOKED (can you tell?) I also have New Years Day off so I can get as shwastey as I please. This year we are heading to 3rd Annual "The Party of the Year". It sounds like it's going to be a blast with bands, food trucks, a ferris wheel, fireworks every hour starting at 9pm, and so much more!! Plus, it's FREE to enter! What better way than to ring in 2013!
3. Name a book we should all read come January?
The Host by Stephanie Meyer. The author of the Twilight Series writes another good one. Based in the future where human life is predominately extinct.
4. What are your new years resolutions?
I dedicated a whole post to it
here
. Sorry to cut short but it's 1am and I'm sleepy!
This is the last Sunday Social of 2012!!! I can't believe we will be ringing in 2013 tomorrow night!
This year has been so good to me, I am so ready for what the future holds.
Xoxo,